SW RANCH MASTER BATH BEFORE & AFTER
Like many ranch homes in Oregon built in the 50s, this one had seen several rounds of remodels. From crown molding to a pedestal sink in the master, most of the renovations didn't make sense to us or function for our client. We worked with general contractors Raven Builders to bring back the 1950s charm with newer updates and a current look. Our goal was to create a modern, functional space that had minimalistic details. We opted for a neutral palette and used finger pulls instead of cabinet hardware. The handmade tile and custom oak vanity balance the room by adding layers of warmth to the overall neutral palette.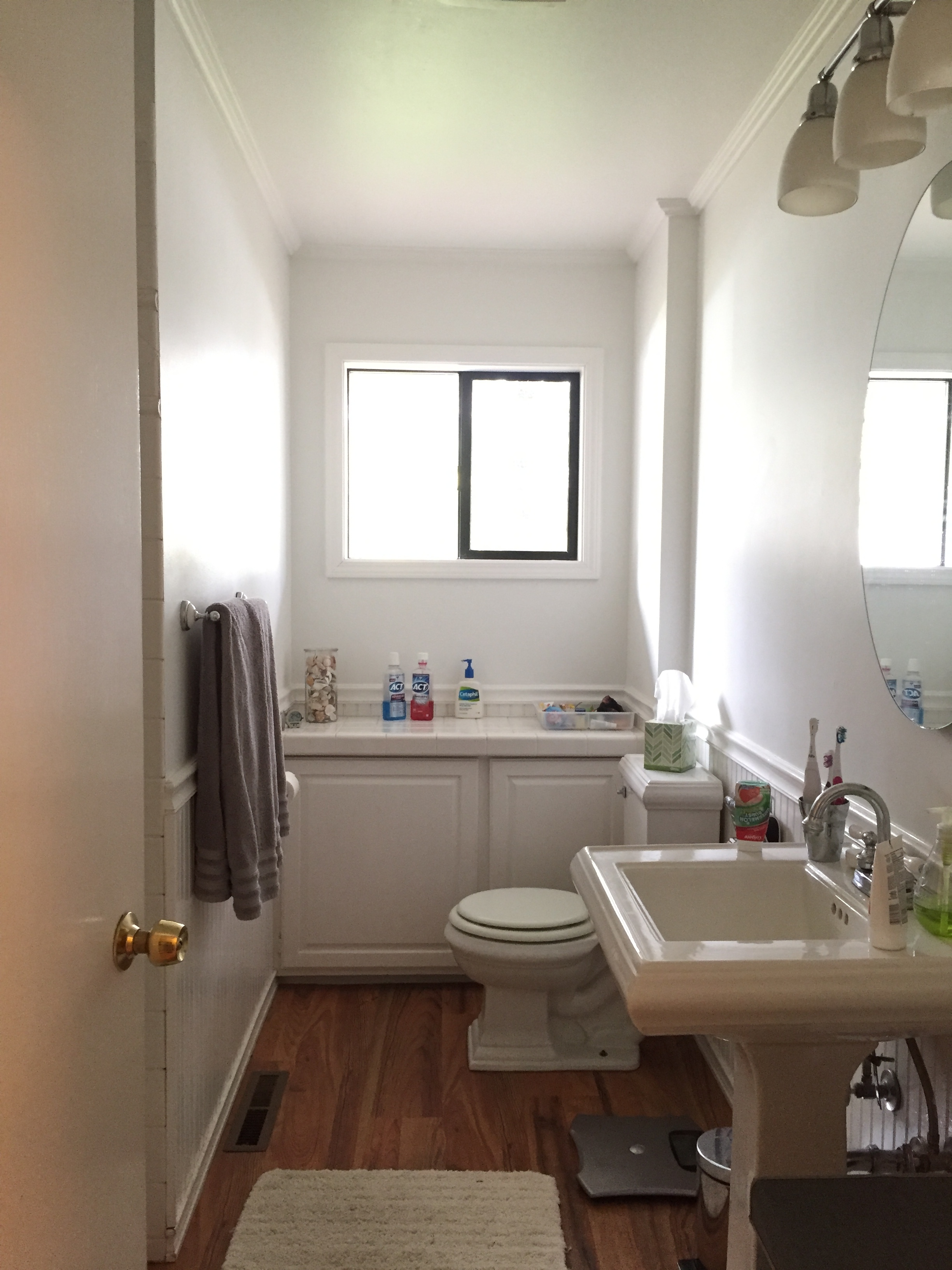 We bumped out the wall to add a bathtub beneath the window (the current is behind the door), added a double sink vanity and adjusted the window to center on the tub. There were so many rounds of remodeling on this home, from crown molding to a 2000s remodel. It felt good to bring the home back to its original mid century charm with modern updates.